Jimin on the things that make him 'Jimin'
Jimin's world is transparent, yet solid. Vogue Korea had a heartfelt conversation with Jimin on 13 different topics.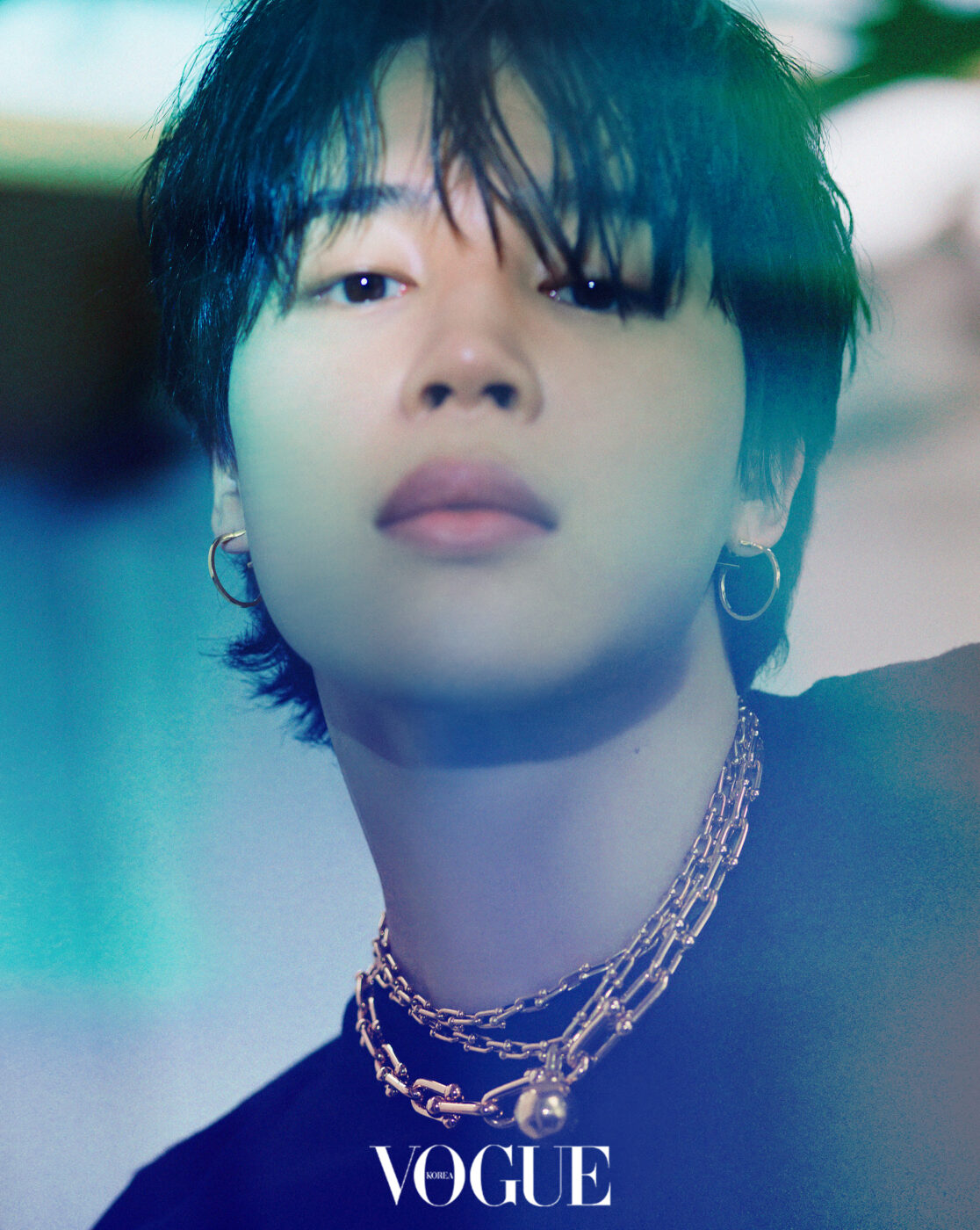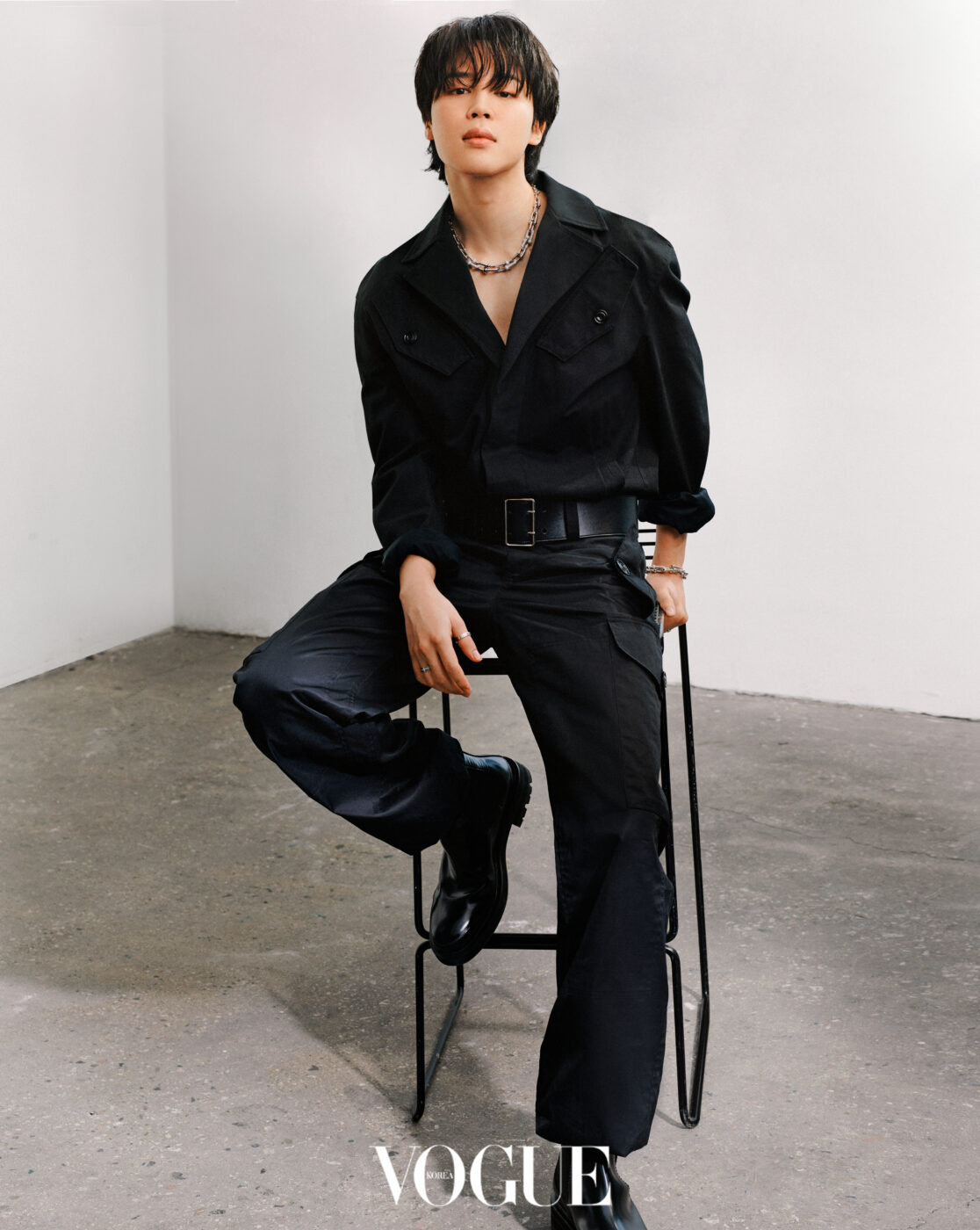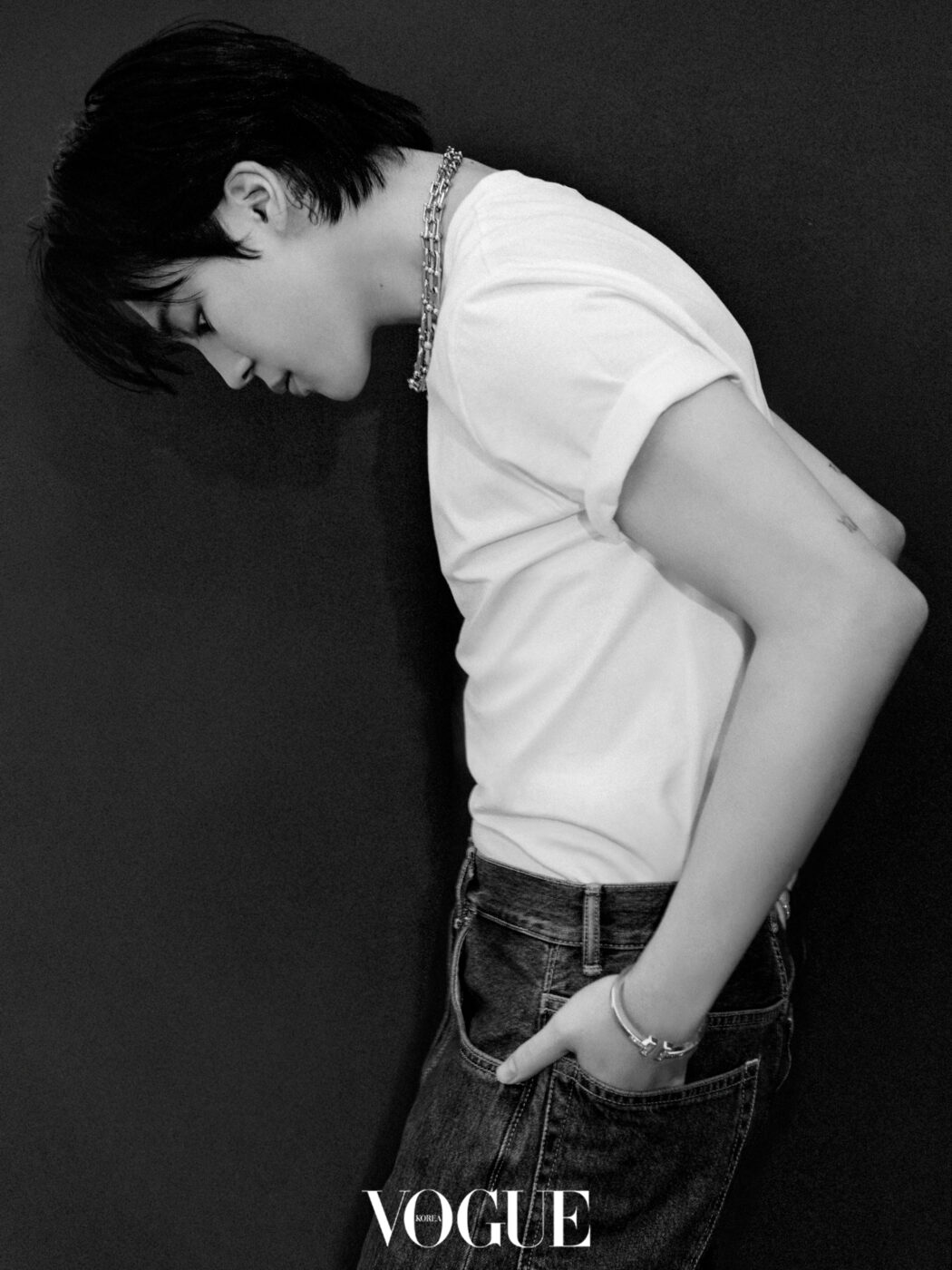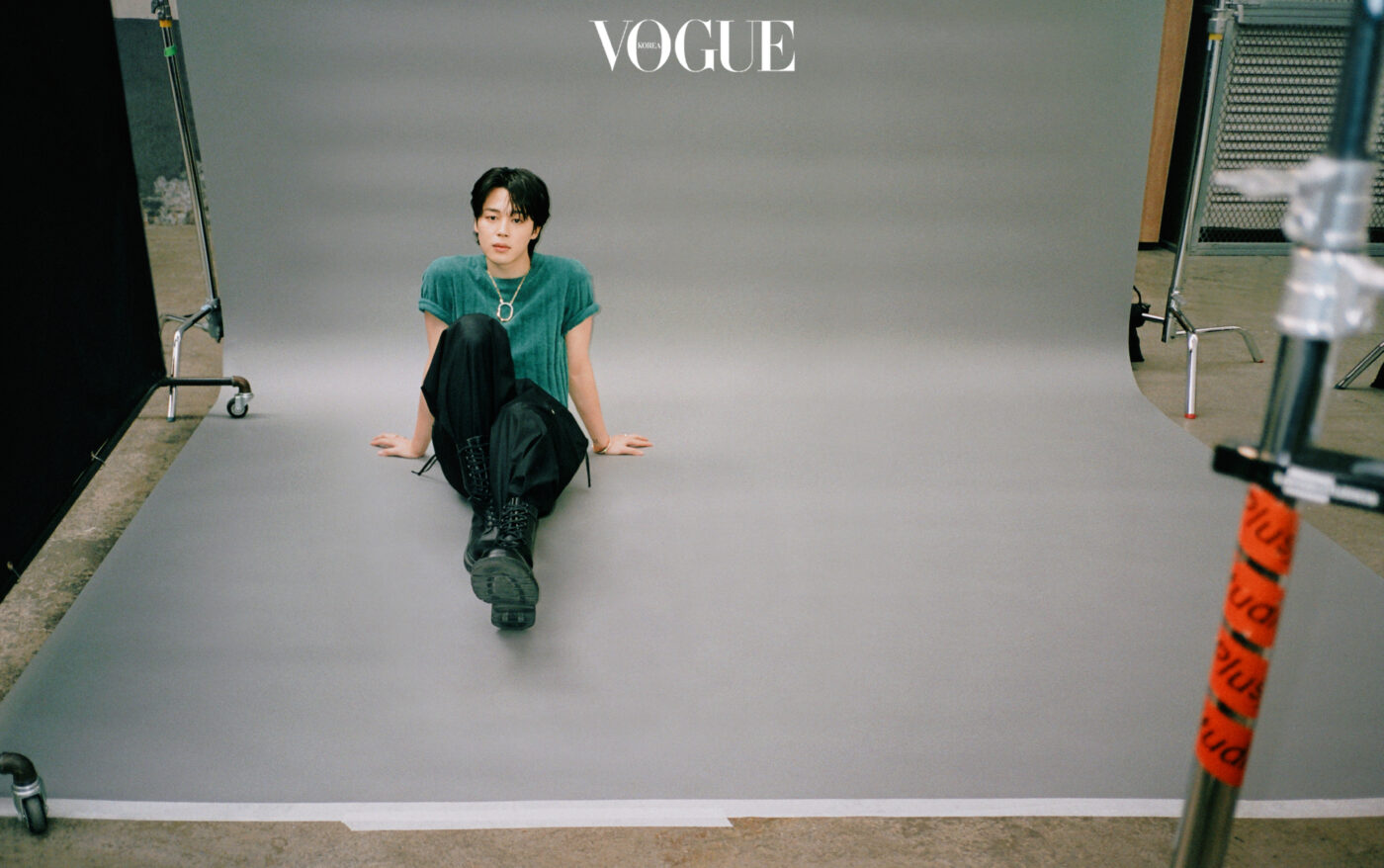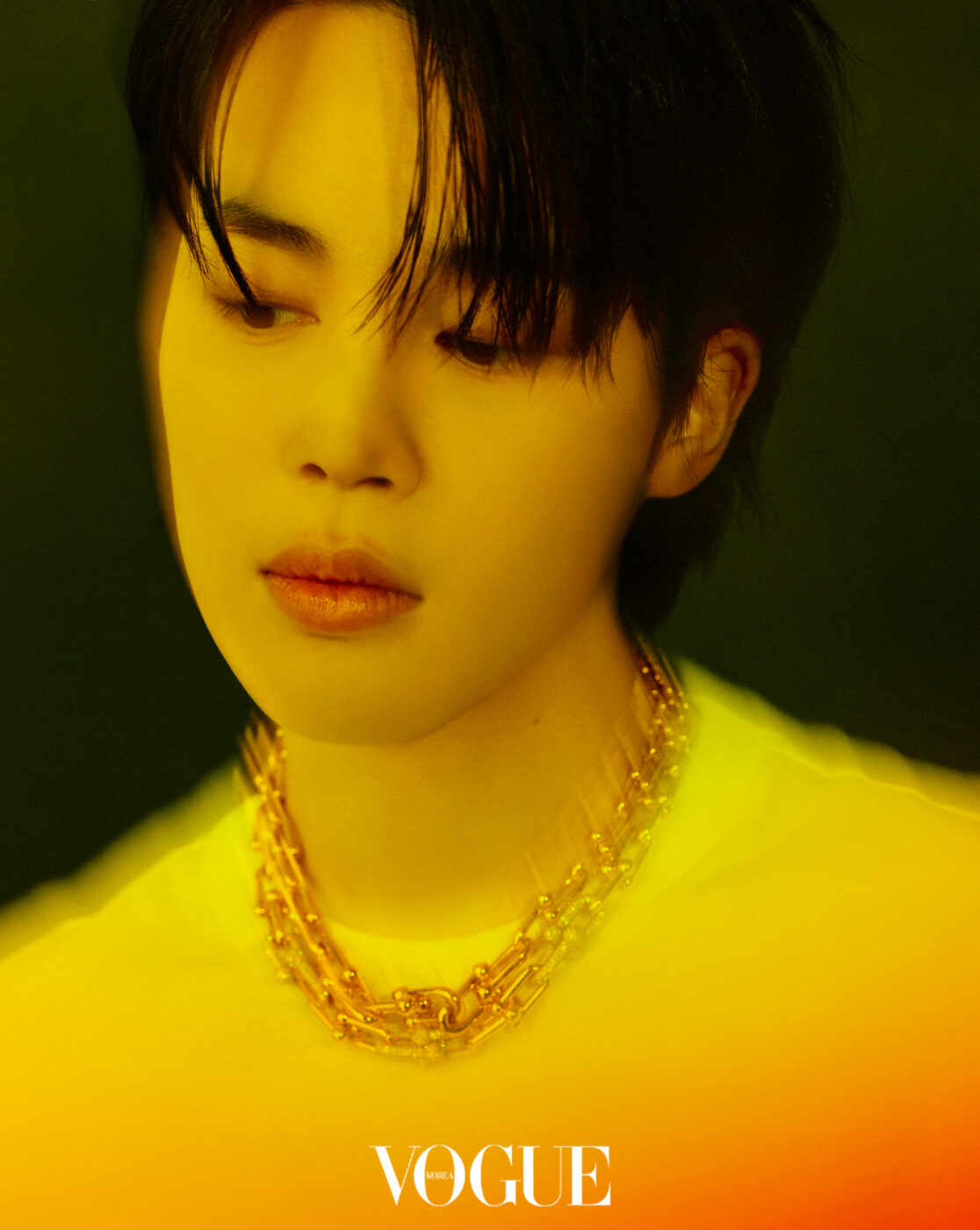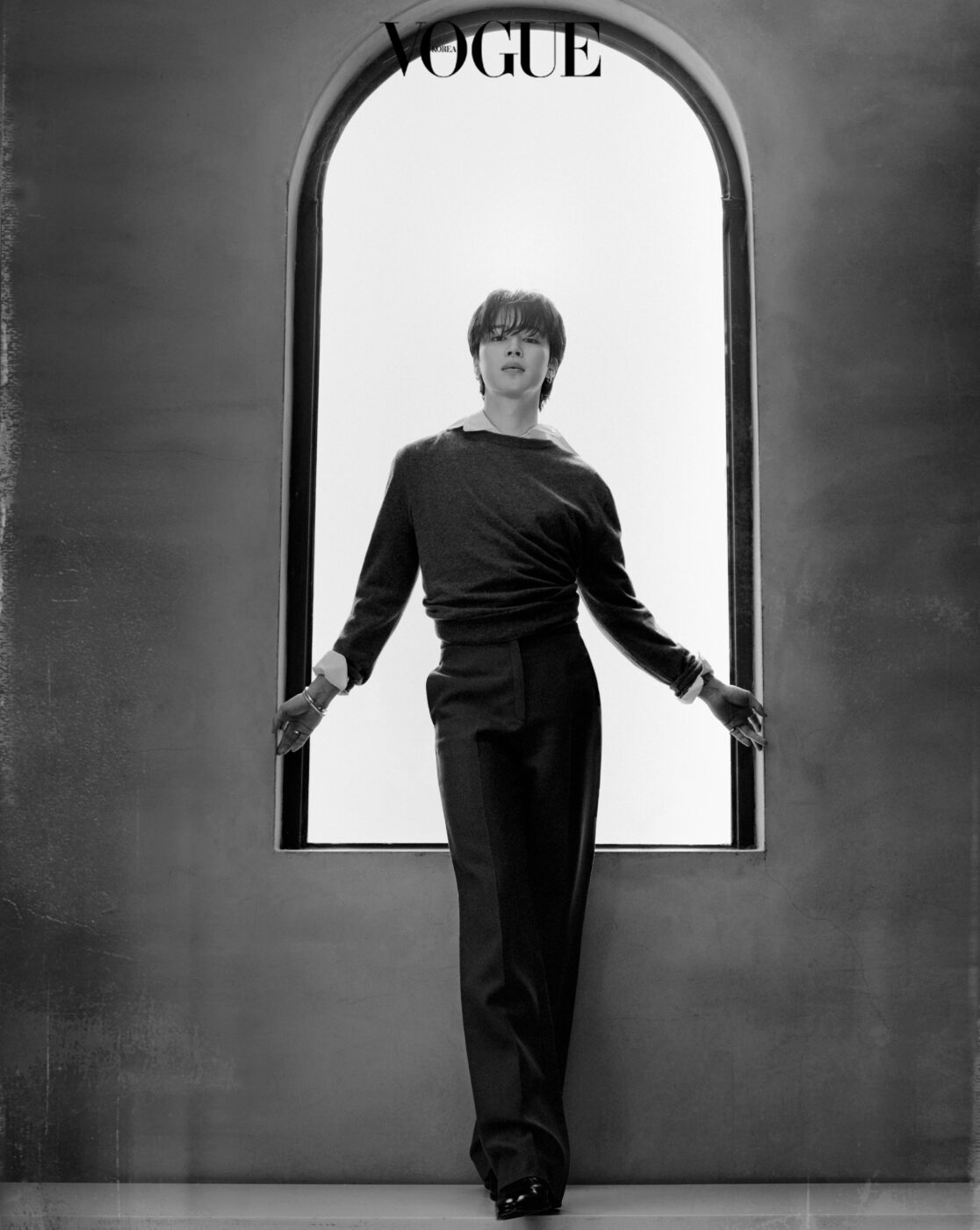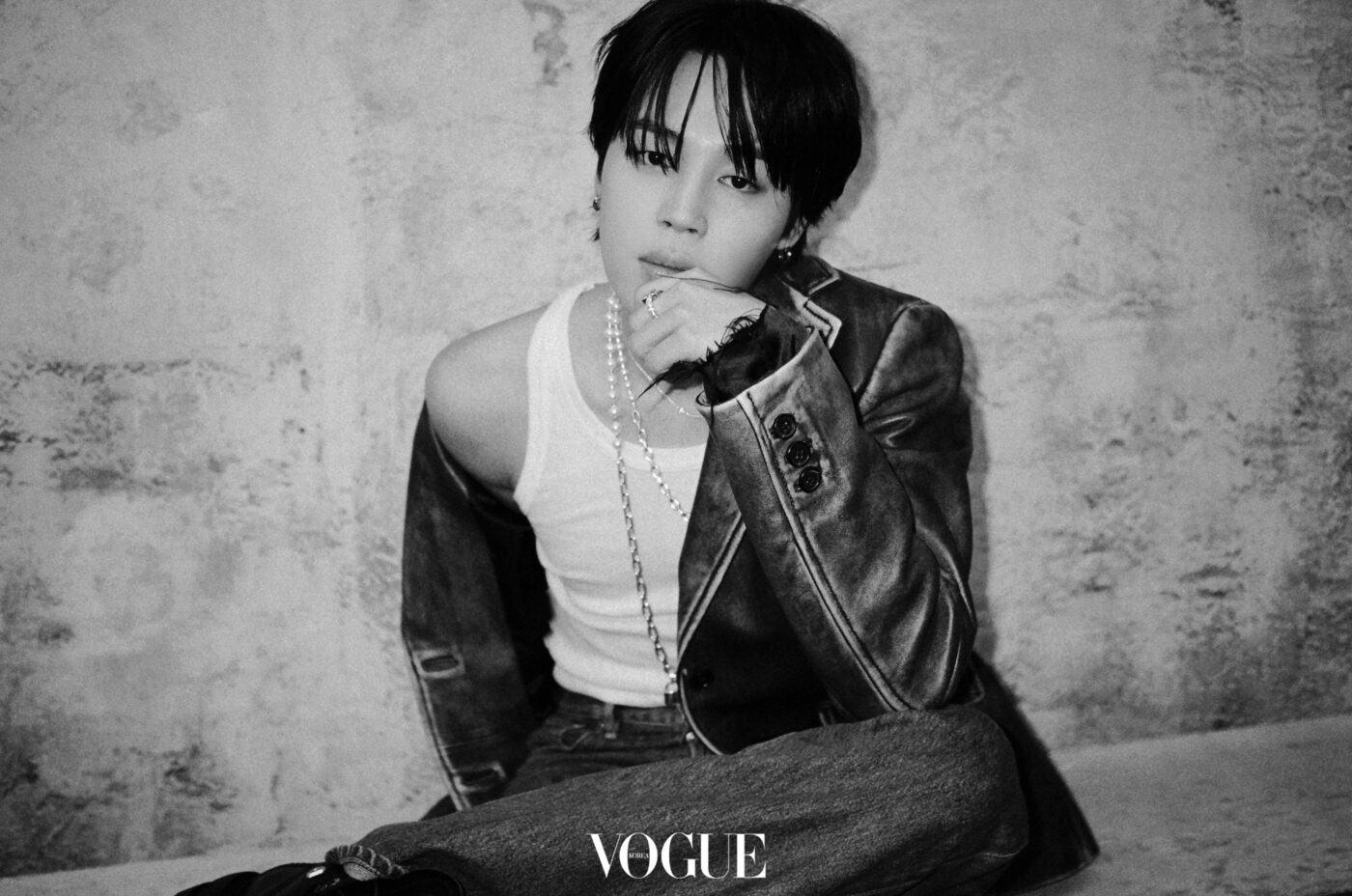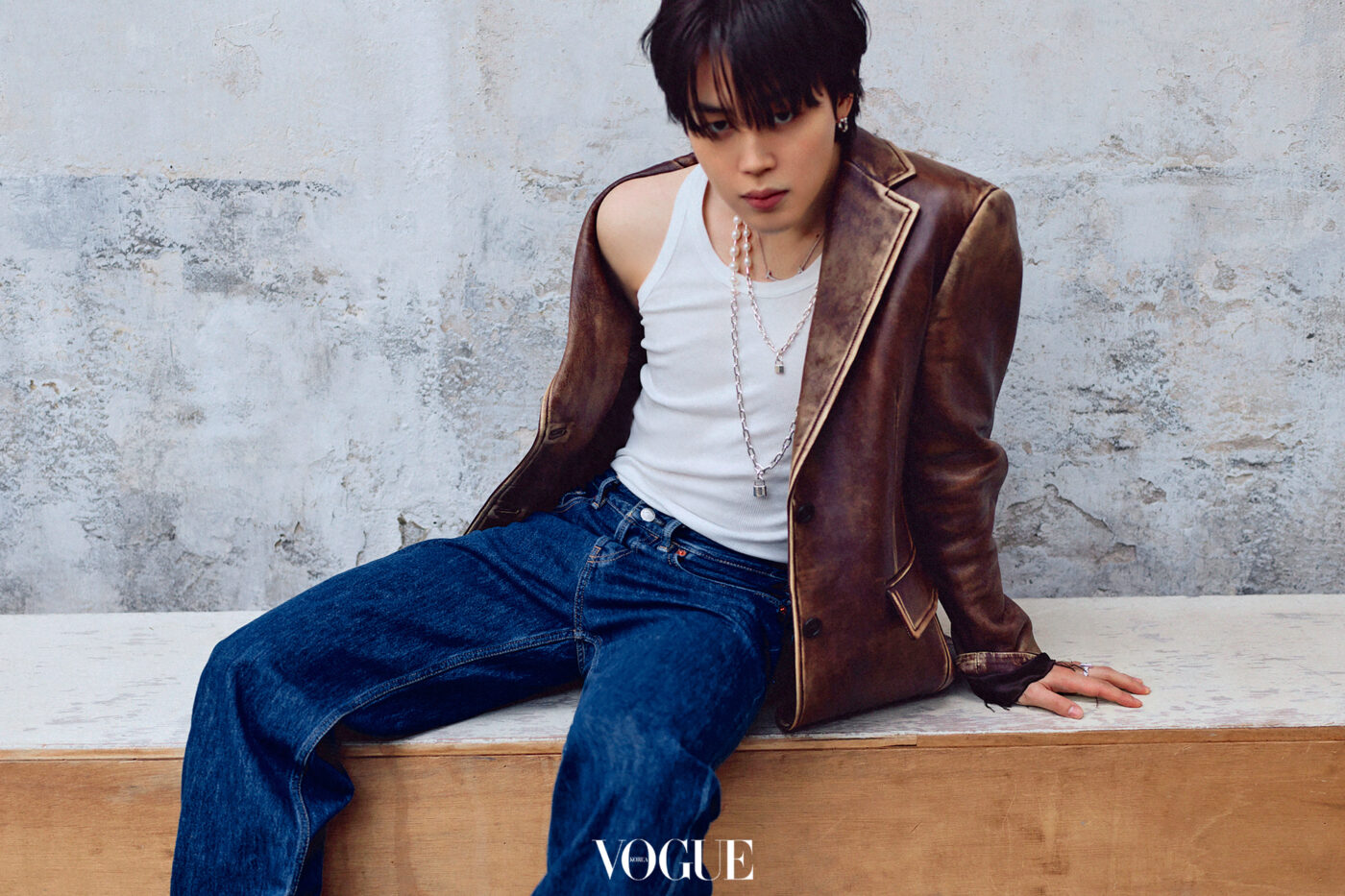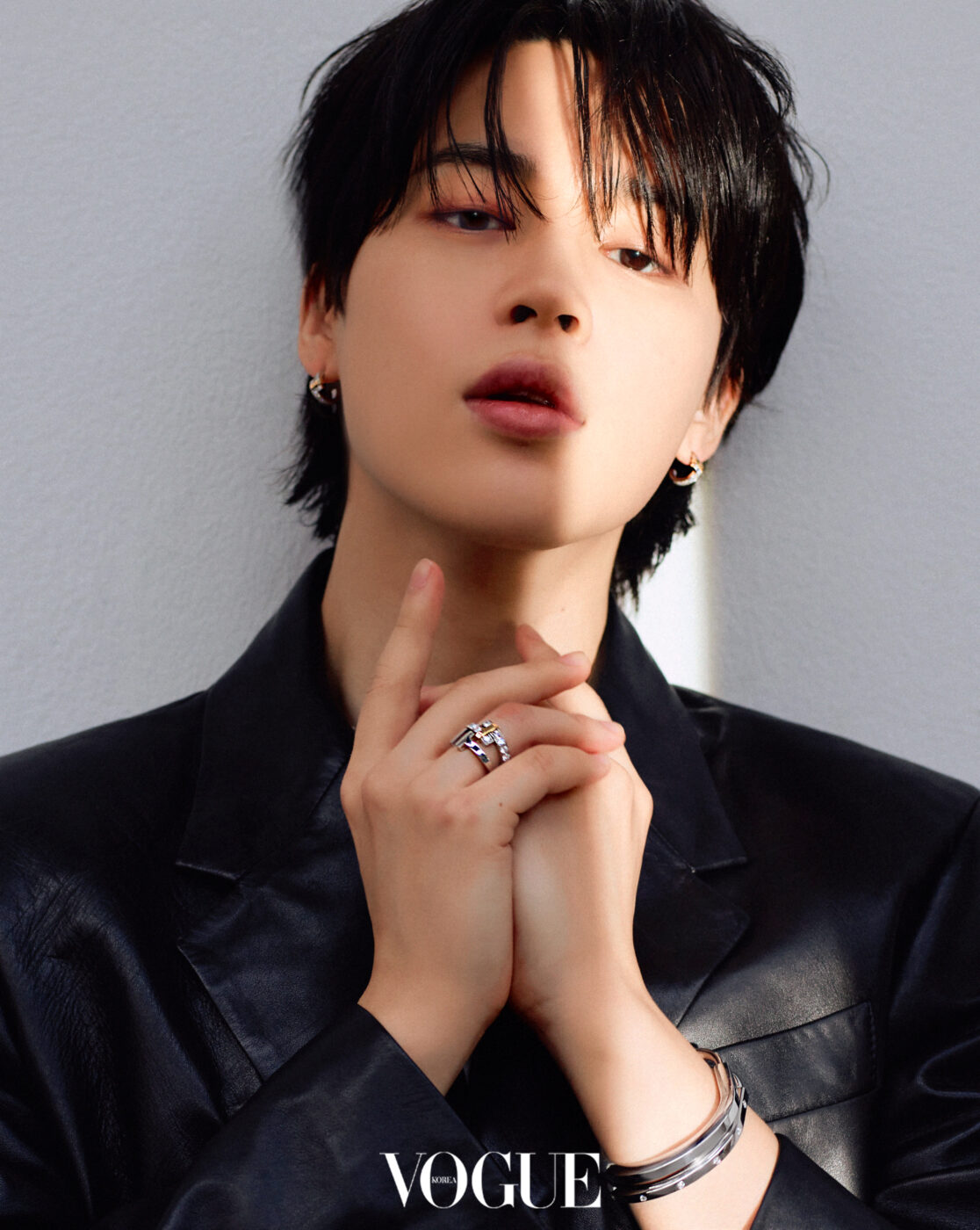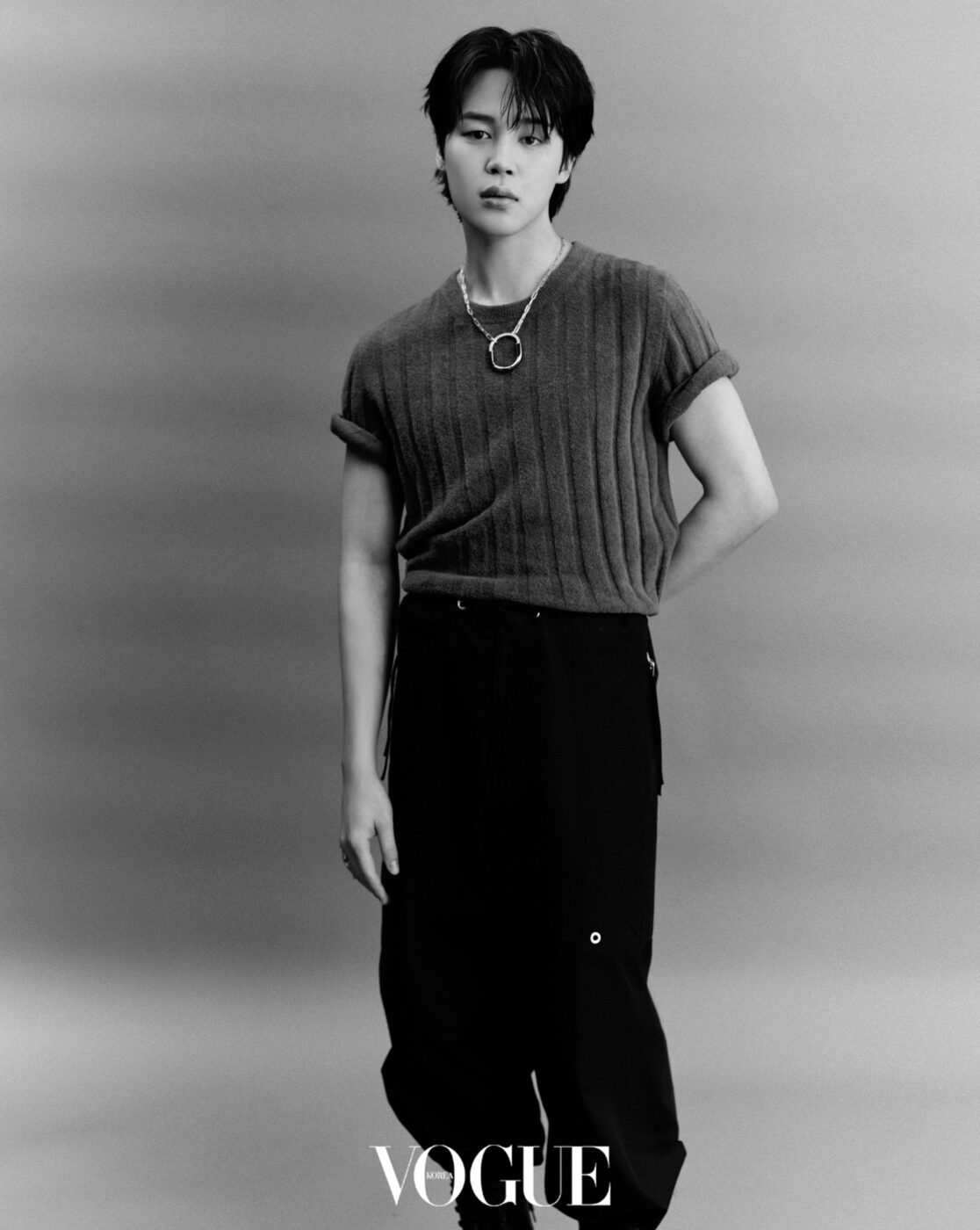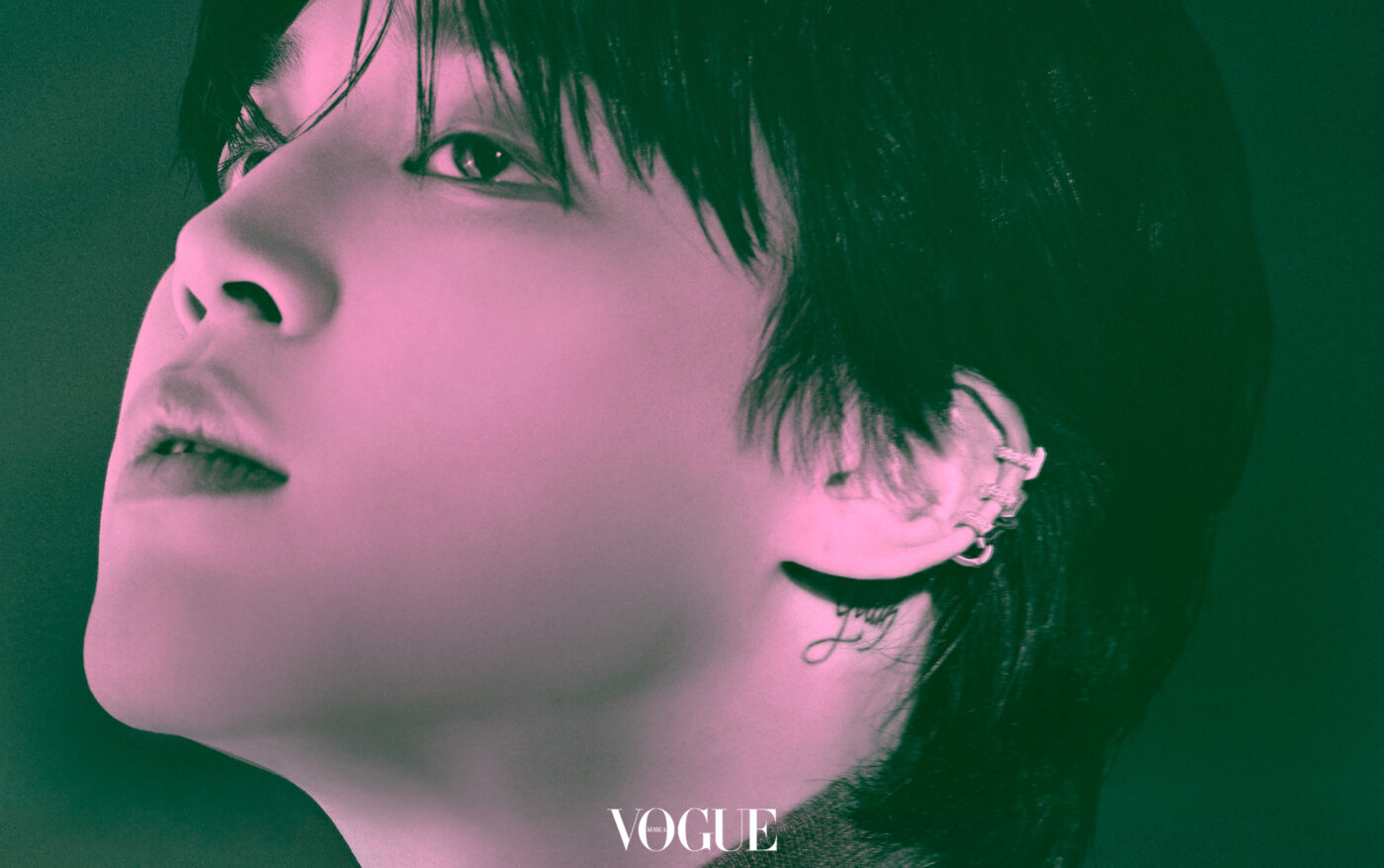 Being the New Face of Tiffany & Co.
"I feel truly honored to join Tiffany & Co. as its new brand ambassador. I'm always excited by new encounters and challenges. They're what keep me grounded, giving me a sense of responsibility. I look forward to building a mutually positive partnership with the brand in the coming days. Most of the time, I prefer going with simple outfits and styles, and the 'Tiffany T' Collection I got to wear for the latest photo shoot with Vogue Korea caught my eye. I really like how cool and chic they look."
FACE, My First Solo Album
"I tried looking deep within myself and being as honest as possible with this album. Much of it's based on my own experiences, but I hope everyone who listens finds it relatable and comforting. I've said somewhere that the songs RM wrote for his solo album, Indigo, which was released late last year, made me want to go for a bike ride. If you listen to RM's album while cycling to your favorite coffee shop and then listen to my album while you're there, it'll be a perfect day. I promise!"
An Unforgettable Moment in NYC
"I still vividly remember our performance at the Citi Field stadium in New York City, in 2018, during BTS' Love Yourself tour. It was a massive concert. I still get goose bumps thinking about how over 40,000 fans from all over the world came together to sing our songs with us, all in the original Korean lyrics. Singing and dancing along with our fans is what I want people to think of first when they hear the name BTS."
My Idol
"I had a chance to be featured in 'Vibe,' the new single by Taeyang [a member of K-pop boy group BigBang], whom I've admired ever since I was a little kid. This collaboration brought us face-to-face for the first time, and I was delighted to learn that my idol was even cooler than I'd imagined. I want to follow in his footsteps. The collaboration also gave me a chance to reflect on the solo album I was working on at the time as well. No, I didn't ask Taeyang for any advice about my album. I'd rather just play it to him once it's finished."
What I Tell Myself
"I try to always be conscious of the fact that I'm truly lucky and happy because I'm surrounded by people who help me shine, including the other members of BTS, the group's staff and crew, and my fans. The more I tell myself this, the more encouraged I feel. I get an incredible amount of energy from the combination of the sense of responsibility I have as a BTS member, the happiness I get from spending time with my groupmates and the gratitude I feel toward my rock-solid fans."
Being Truthful Through "Promise," My First Composition
"I wrote this song back in 2018 as a promise to myself that I'll never forget the countless people who love and support me in every way they can. As there's been quite some demand from fans who still remember and like the song, I decided to officially release it as a single before putting out my solo album. I hope more and more people will listen to it."
The Power of Music
"I wholeheartedly agree when people say BTS' music emphasizes how much more we should love one another and try to be inclusive in this world. I find a lot of comfort and courage in what the other guys have written and sung about as well. I think the greatest strength of music is its power to comfort us. Don't you think so?"
Being Talented at Everything
"As a pop artist, I want to excel at both dancing and singing. I also want to perform a diverse range of musical genres and themes instead of sticking to just one type. Of course, I've learned over the years that it's neither healthy nor productive to push myself to be perfect in everything. I want to show my fans only the best, but I also have to take a healthy, sustainable approach."
Chapter 2 for BTS
"I'm rooting for my groupmates in their new solo careers. Now that we've set sail separately on these new adventures, I can't help but feel anxious and terrified from time to time. In those moments, I think of my fellow group members and try to find strength in them. Seeing the other BTS members find their calling and try to develop themselves further, I naturally feel inspired and motivated to achieve my own goals as well, until the day we all meet again."
Going Slow and Steady
"I believe in order to last longer and go further, whether in running or in your career, you need to be patient. You'll reap rewards for making it through the tough times. Some hardships have made me a much stronger person, while others have taught me to be much more flexible. I try to keep my own pace as I navigate all these experiences."
RELAXING
"I'm grateful to my friends because we share ordinary, everyday moments — not just momentous occasions. I don't need anything else when I'm in their company. I'm happiest and most comfortable when I'm eating with them, having silly conversations and laughing."
Friendship With ARMY
"I've been friends with these fans for a full decade now — not a short span of time by any measure. Perhaps it'll take more time before we can understand each other completely, but we've been together long enough to understand and support one another's thoughts, feelings and needs. The more time I've spent cultivating these relationships, the more important I feel the members of ARMY have become to me."
What I look forward to most right now.
"I'm most curious — and also most excited about — how far I'll go with my first solo album. I ask fans and supporters to stay by my side as I embark on this new journey with FACE and as a brand ambassador of Tiffany & Co. I tell myself, 'Fighting*, Jimin!'"
*An expression used in Korea that means something like "You can do it!" or "Knock it out of the park!"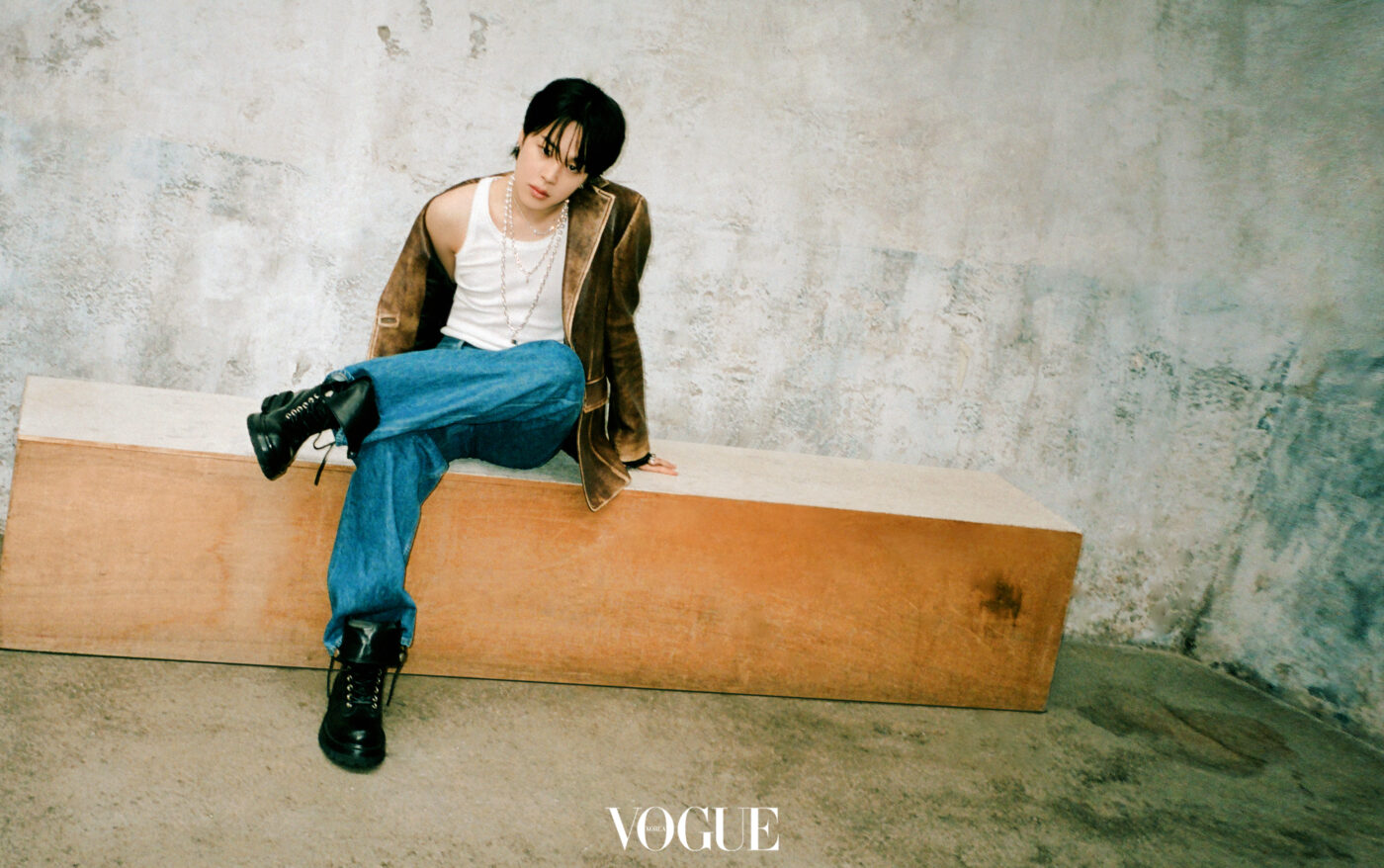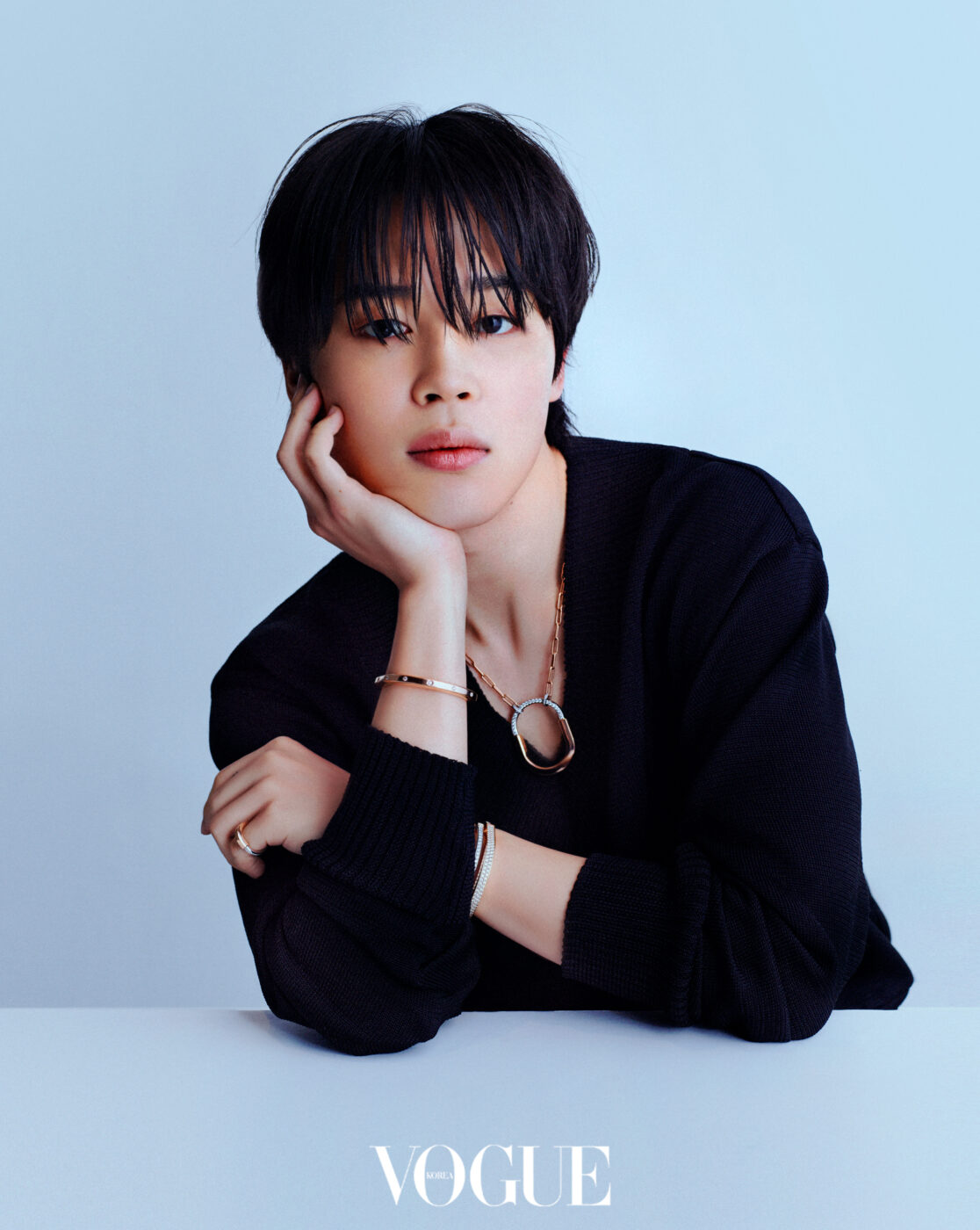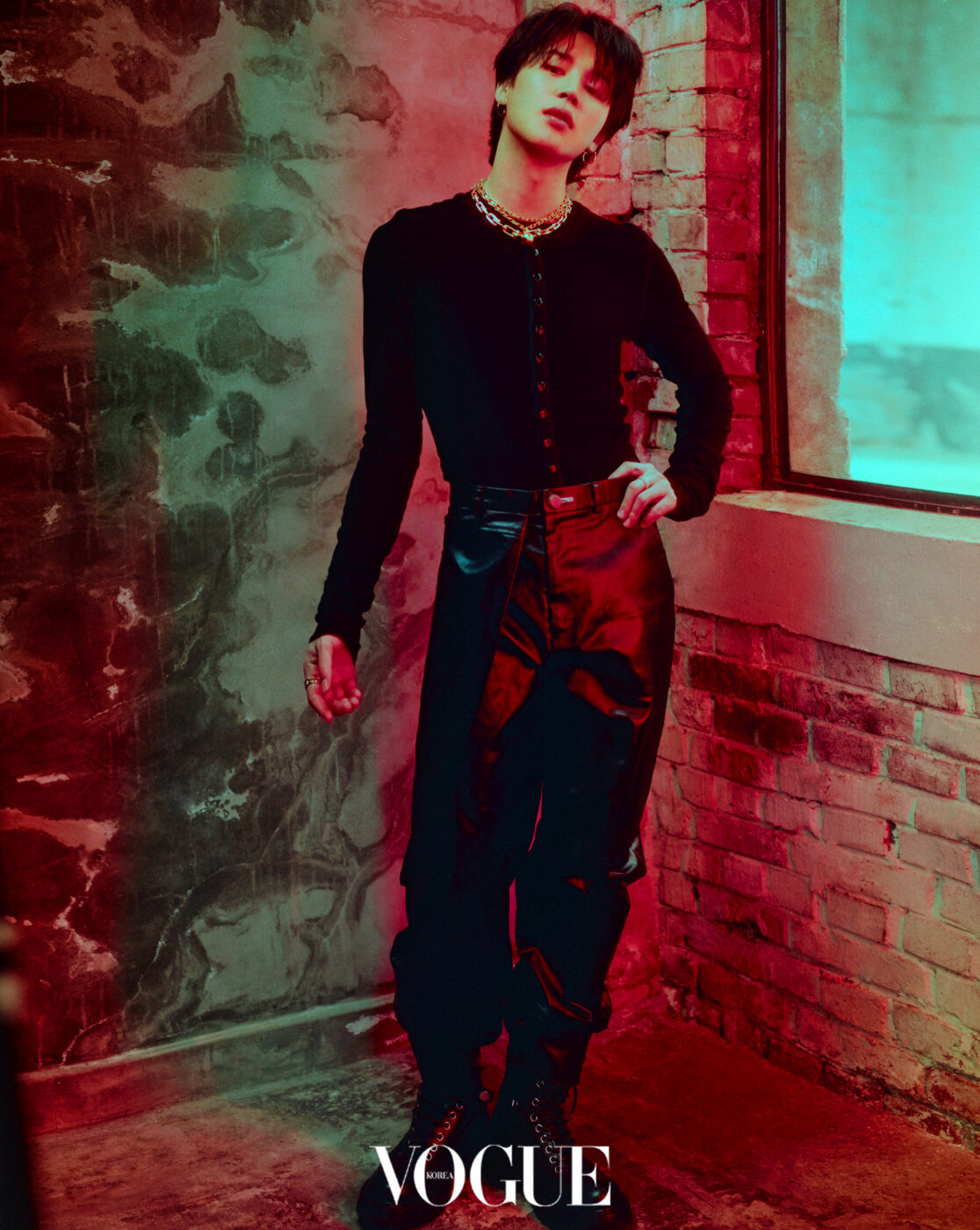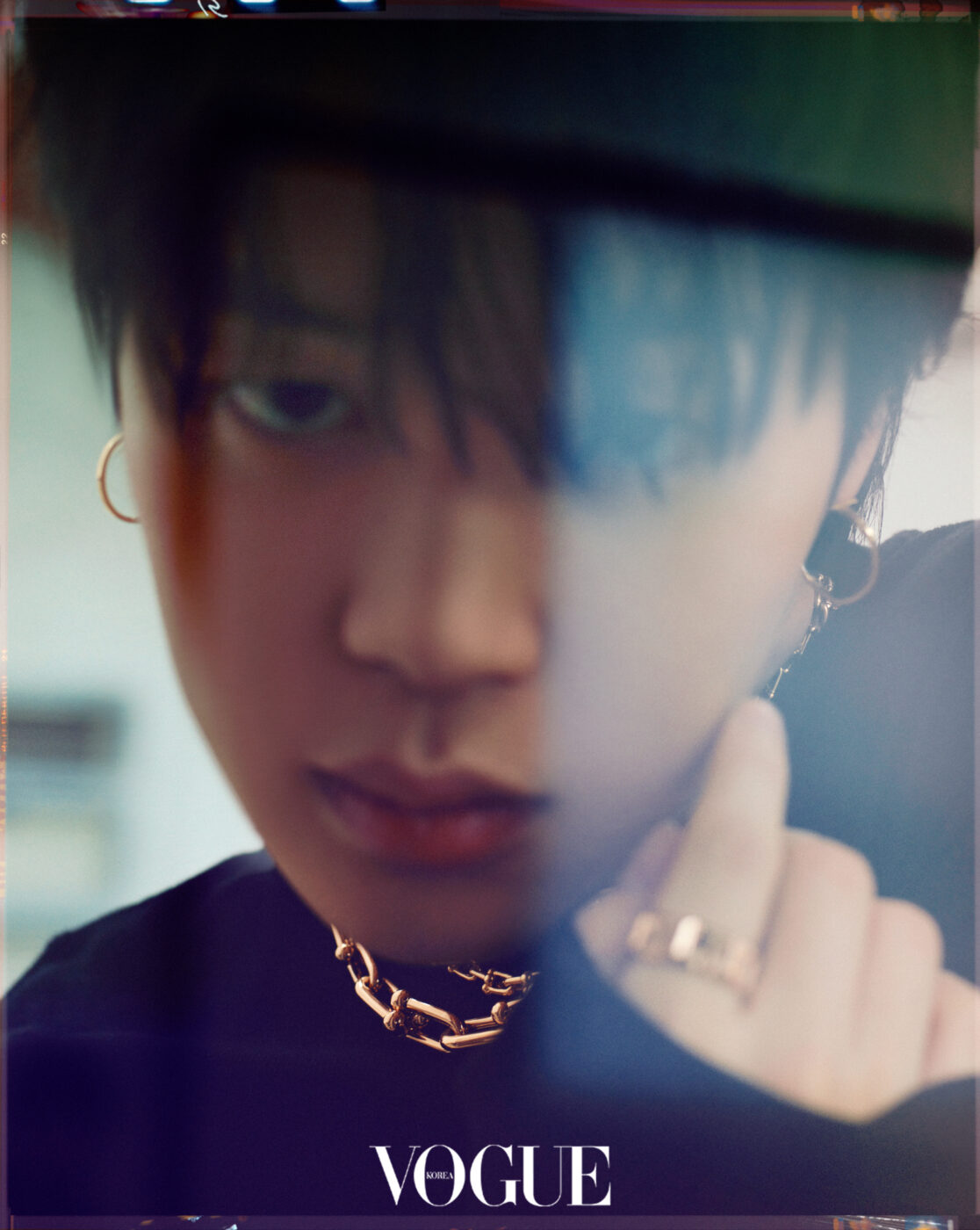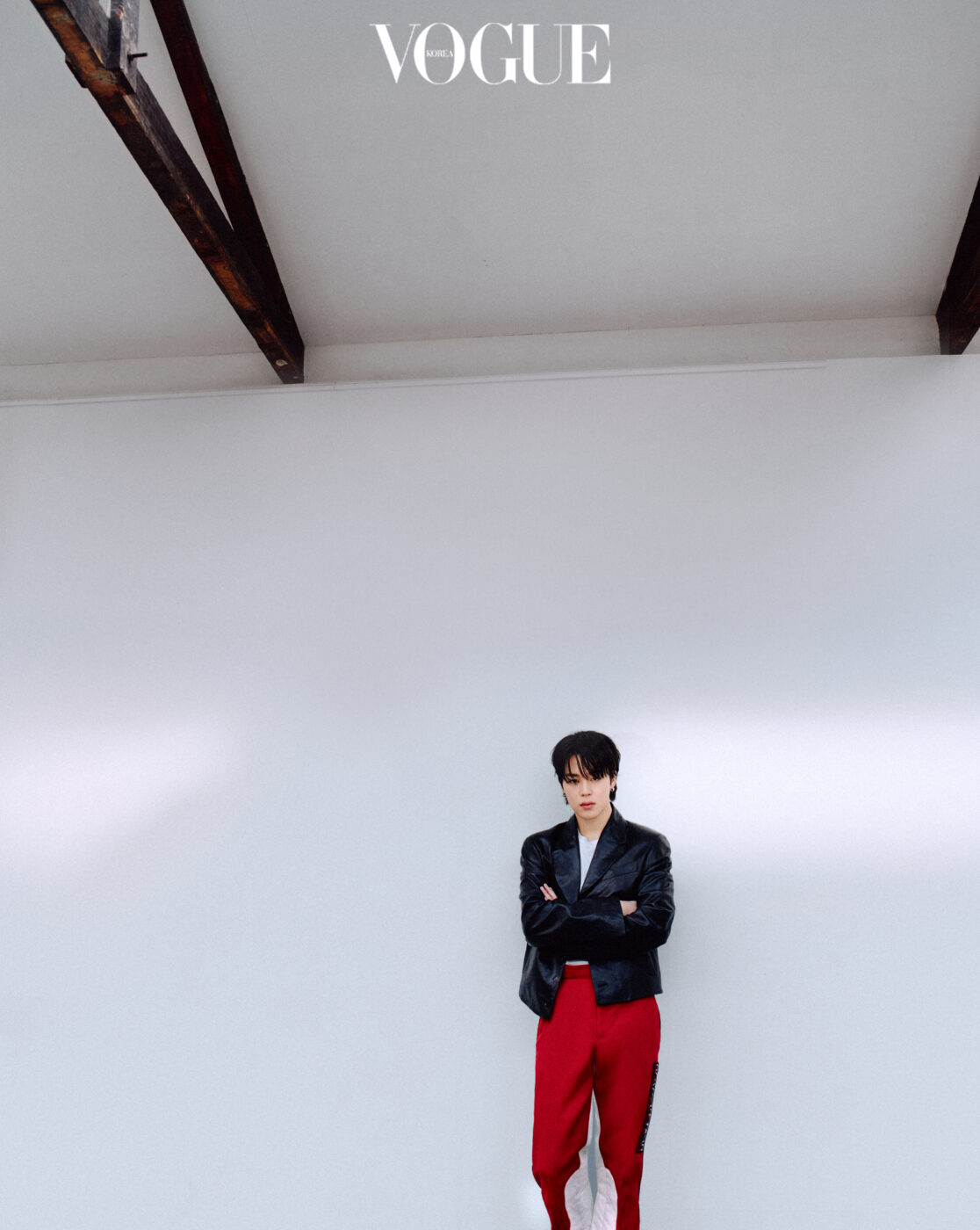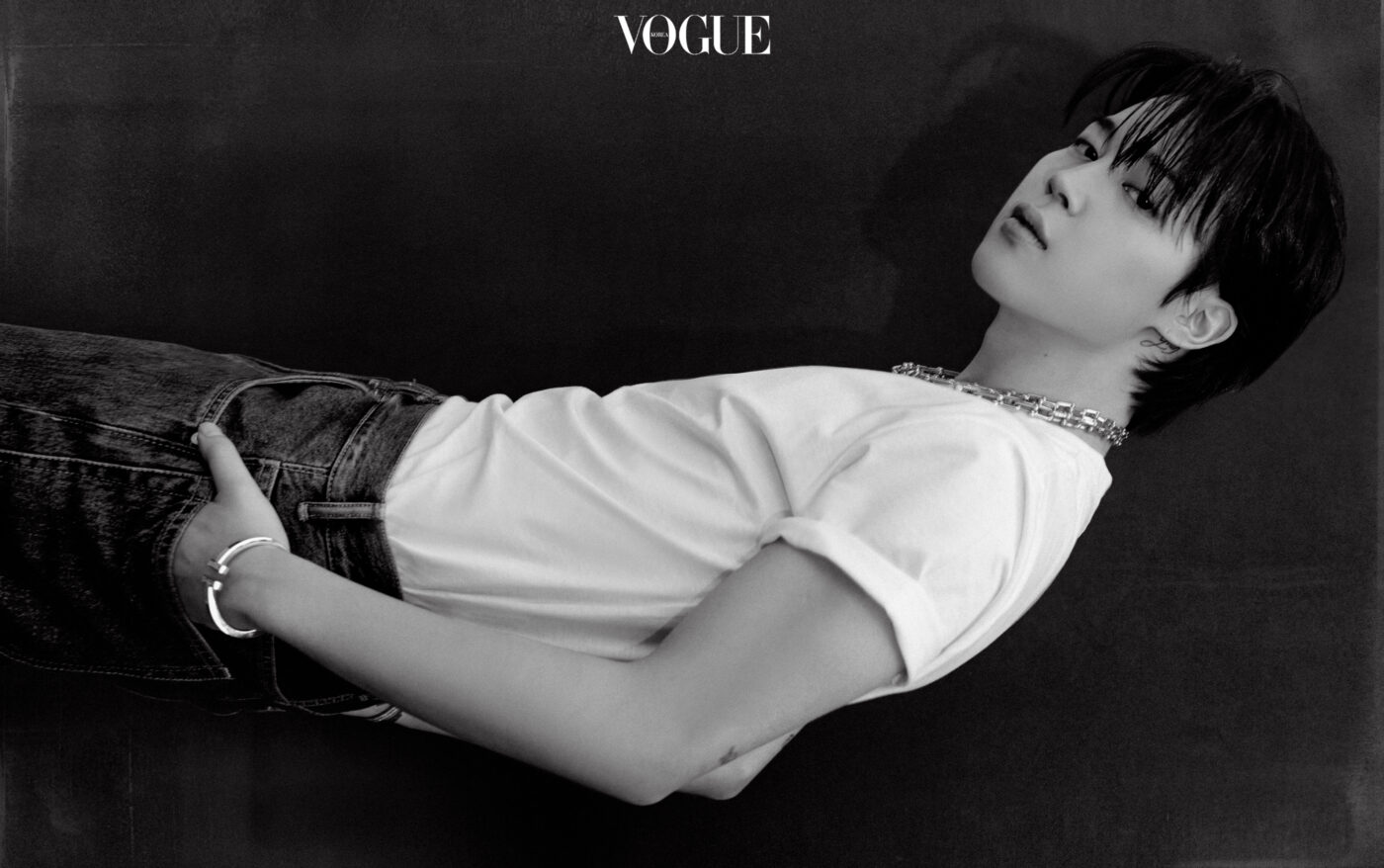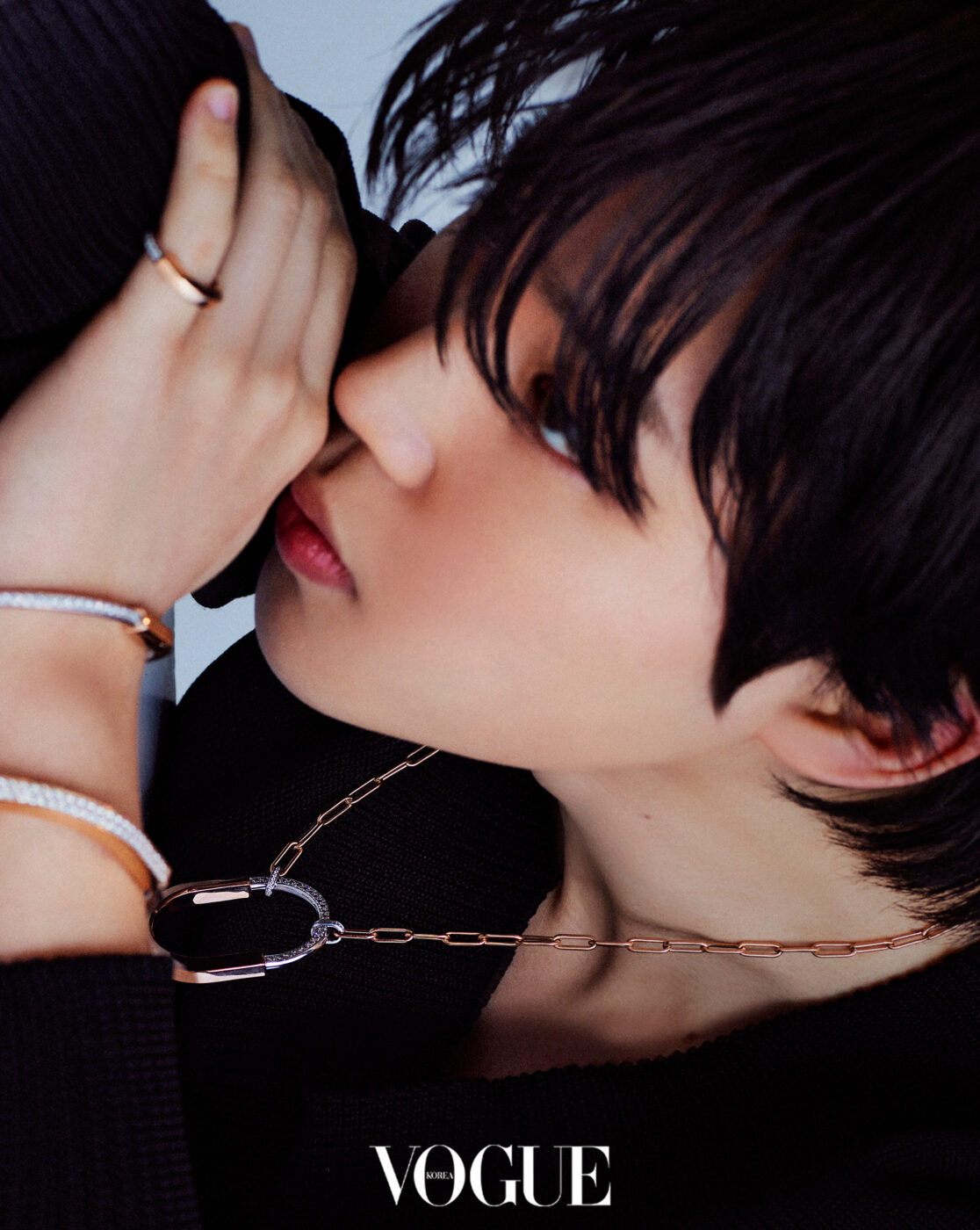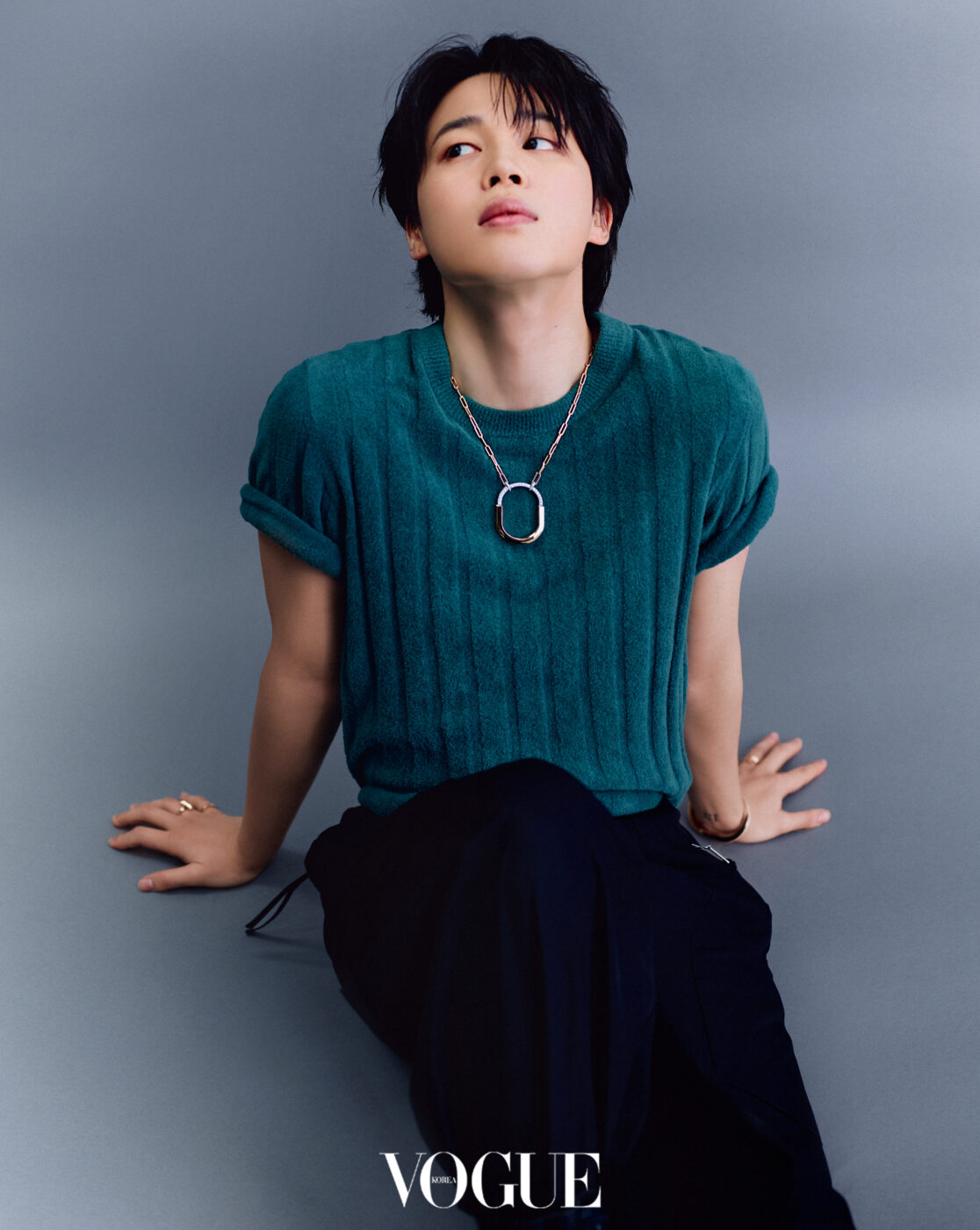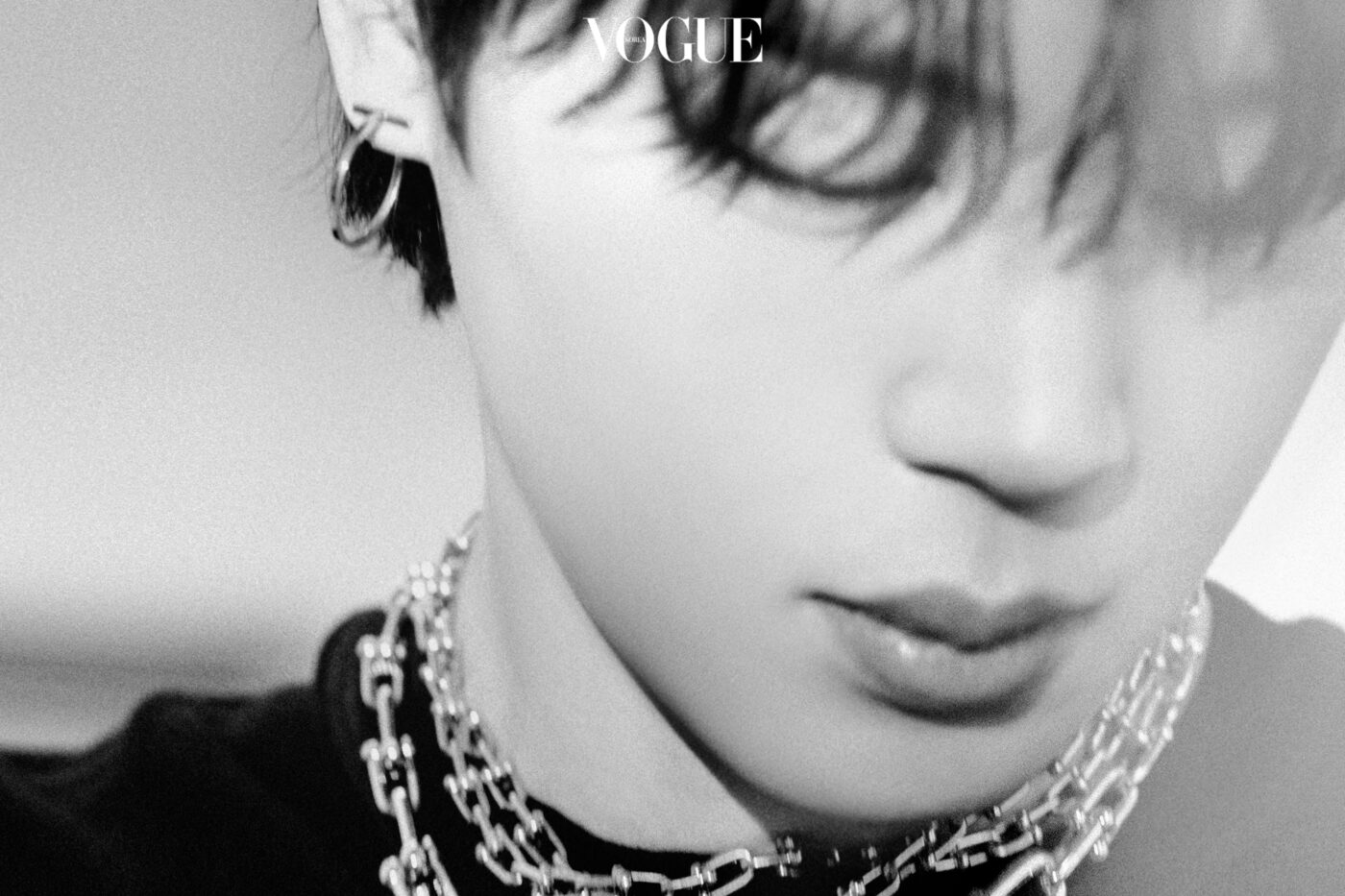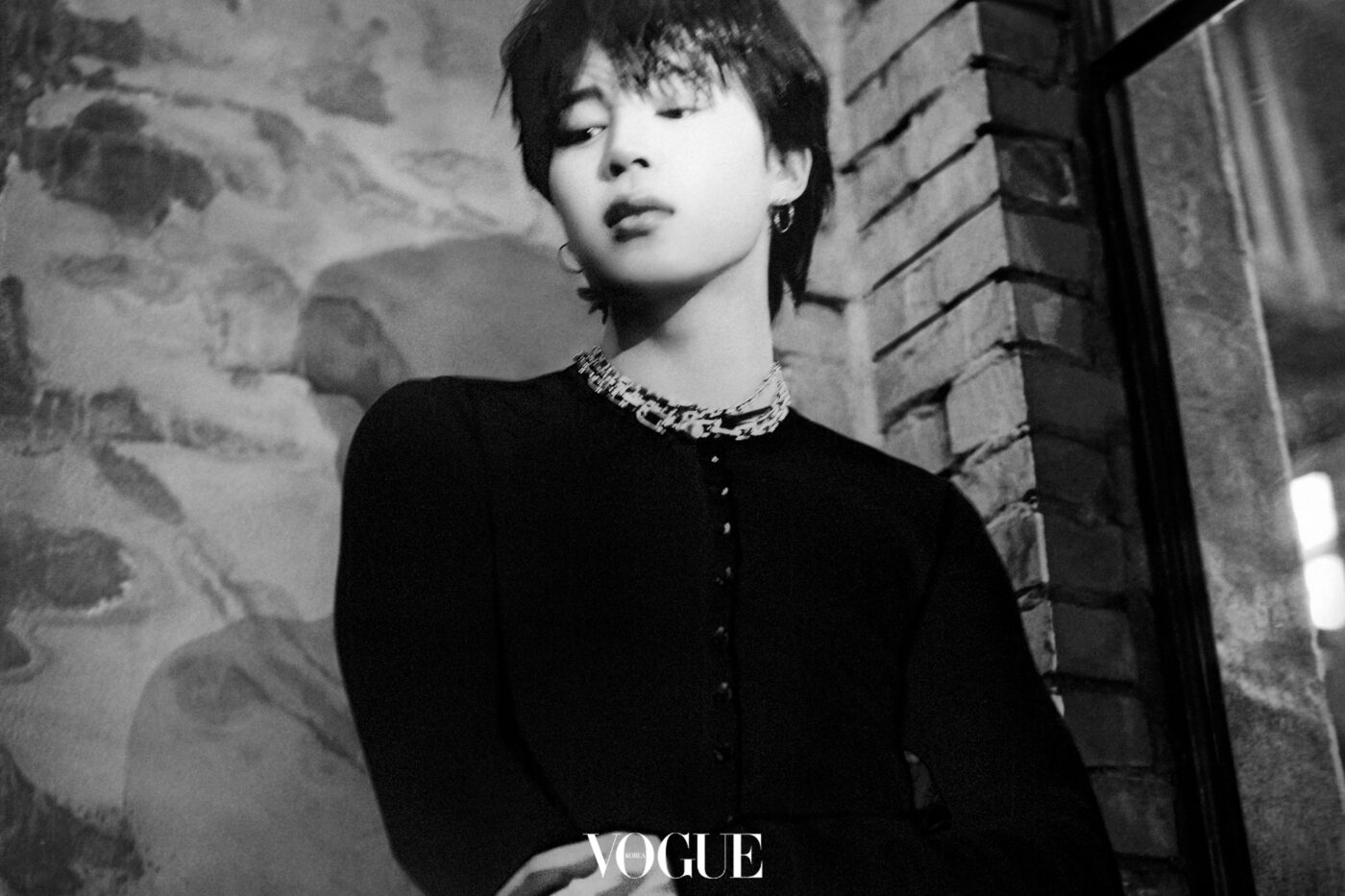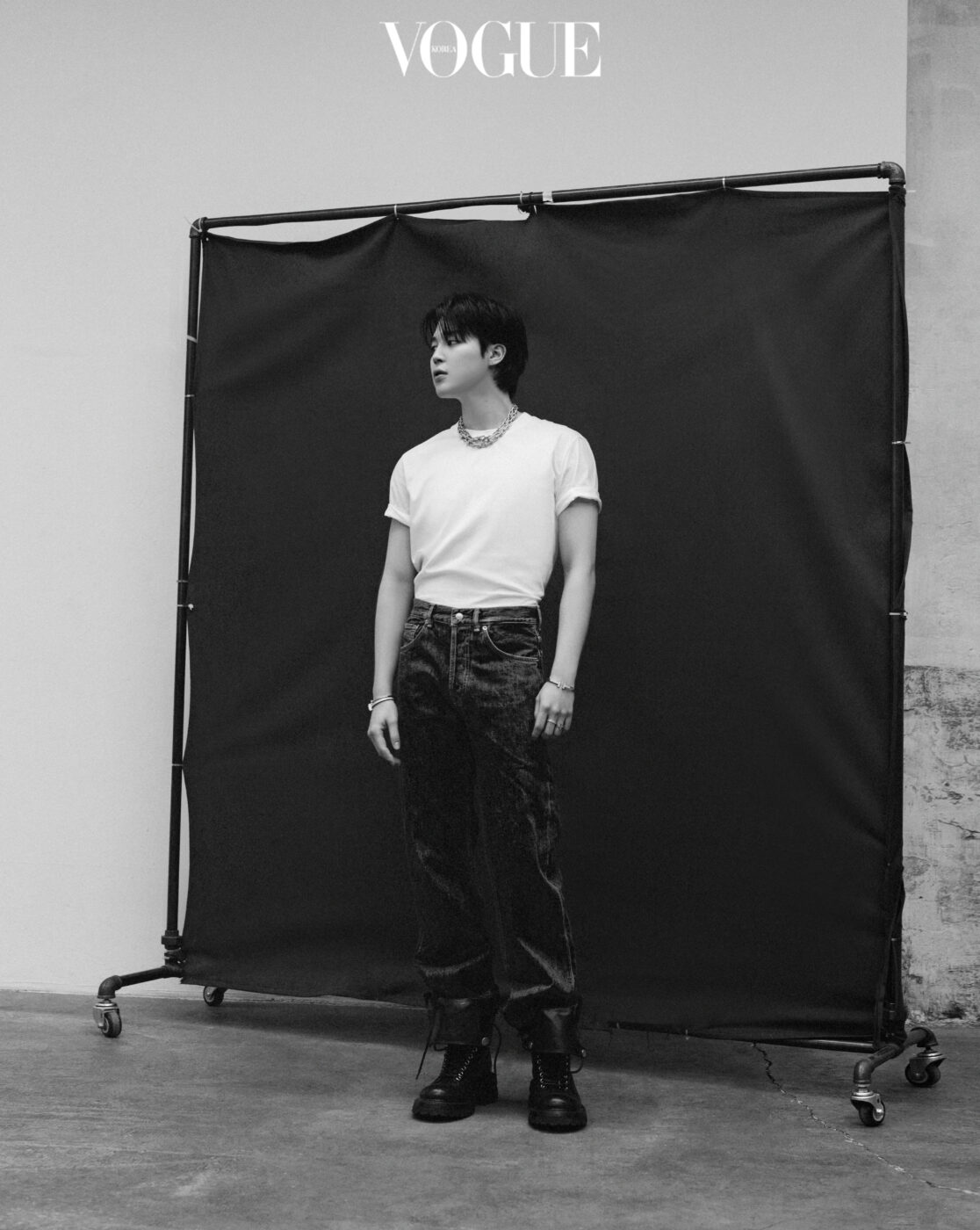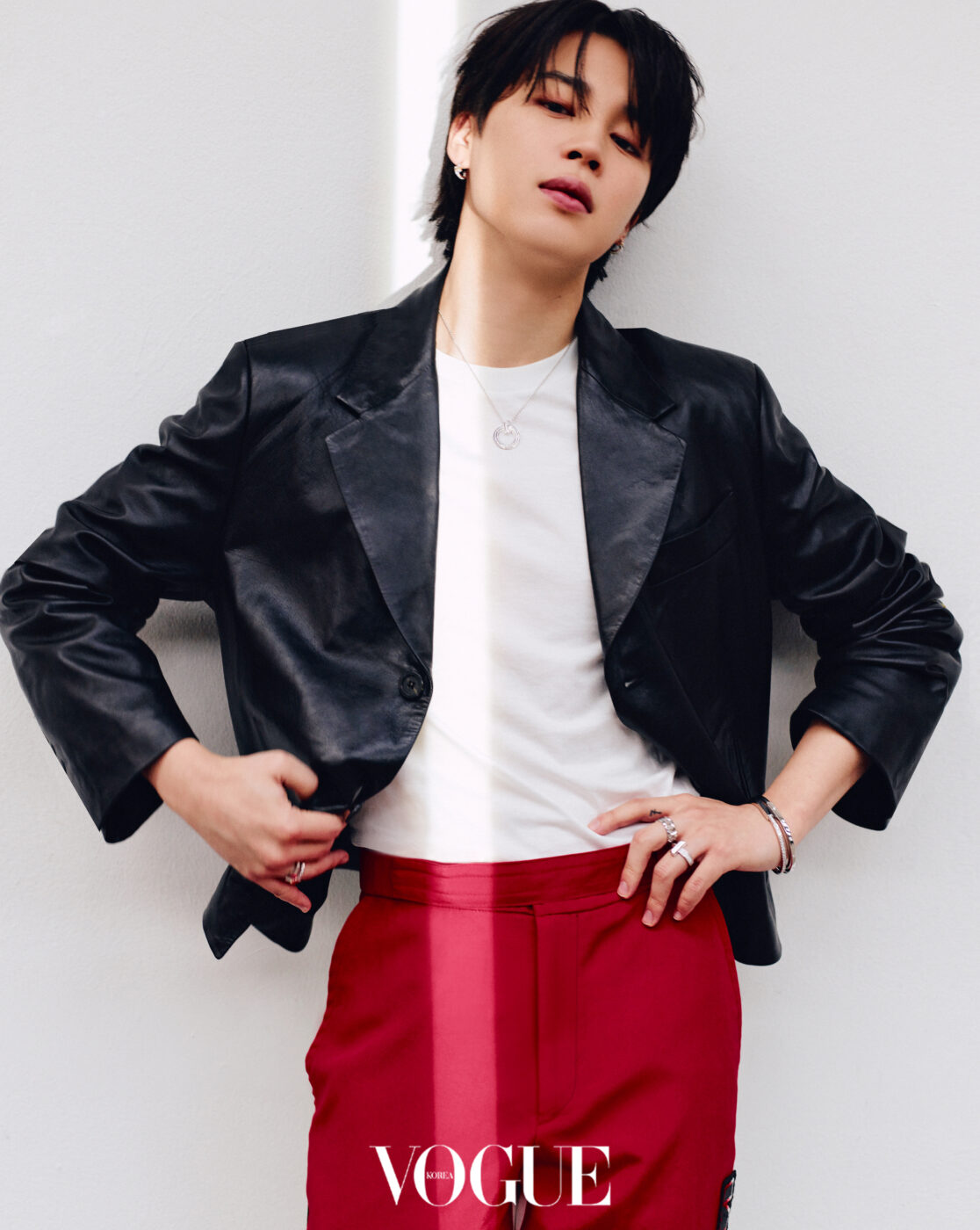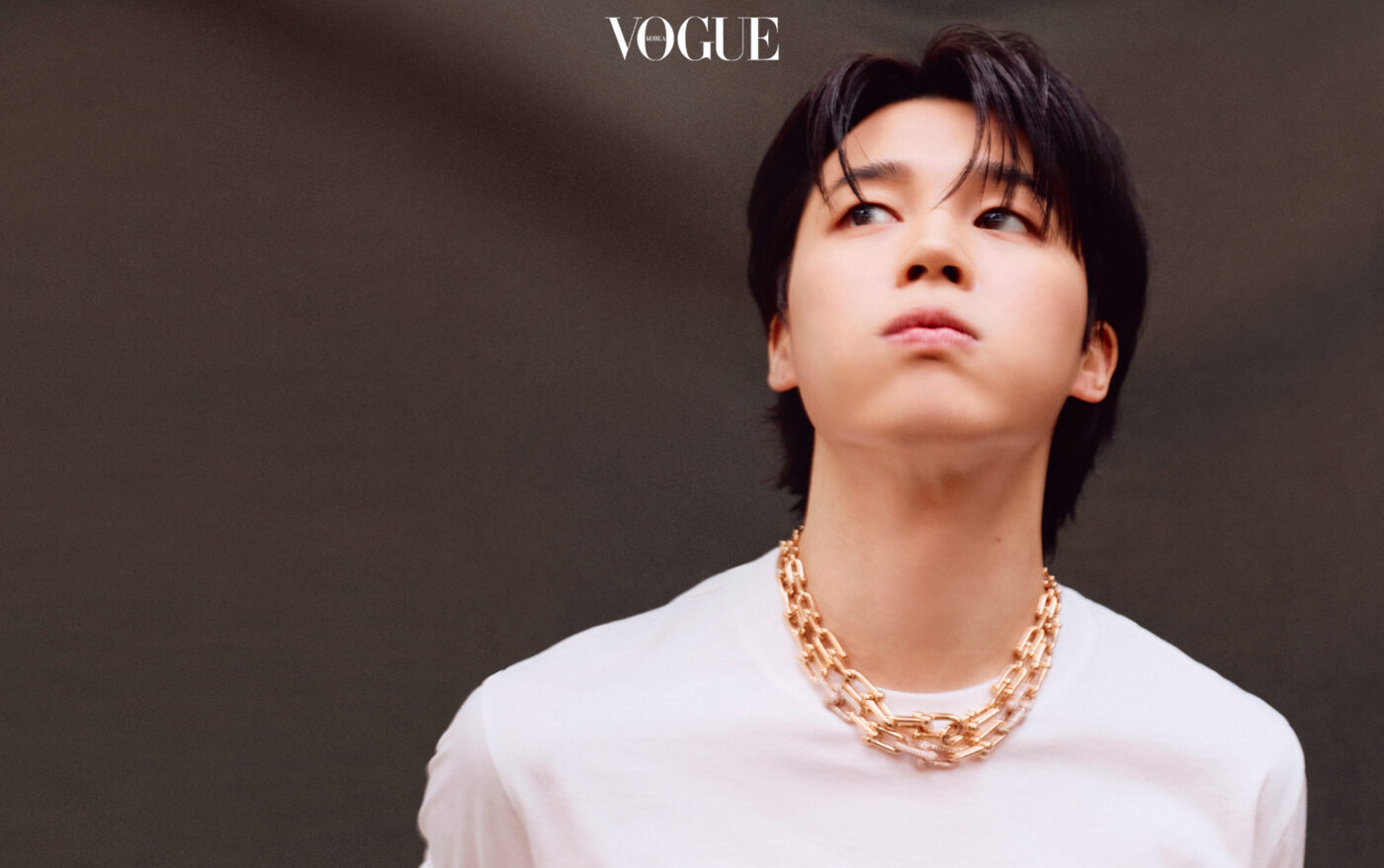 Photographer

Hyea W. Kang
Stylist

Youngjin Kim
Hair

Hansom
Makeup

Dareum Kim
Sponsored by

TIFFANY&CO.